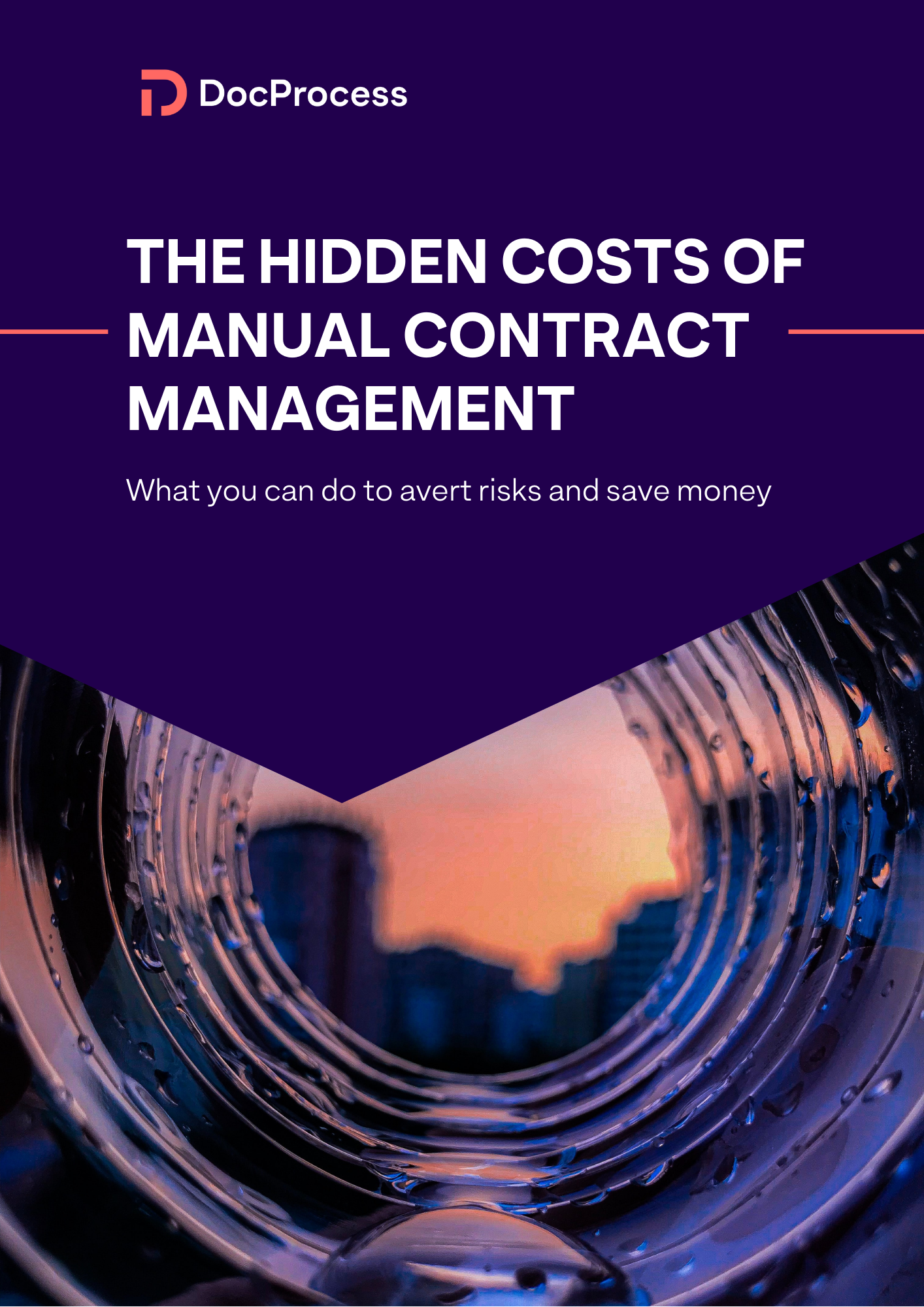 Whitepaper
THE HIDDEN COSTS OF MANUAL
CONTRACT MANAGEMENT
What you can do to avert risks and save money
Did you know that integrating contract managment into daily business operations can increase profitability with up to 9%?
In a rapidly changing world, contract management is a critical process. Contracts facilitate business exchanges, protect your revenue sources, and ensure legal compliance.
Unfortunately, the reluctance of multiple stakeholders often make contract management a slow and manual process. A process that often incurrs hidden costs such as time, opportunity, penalty, redundancy, and efficiency costs, as well as many others difficult to predict risks.
Read our free guide to see how you can avoid them, but also how CLM can offer you:
High efficiency and a visible reduction of labor costs

Better interdepartmental collaboration

No paperwork and manual work

No redundancies and errors

Perfect legal compliance
Fill in the form on the right and we will offer you your guide directly in your browser and also by e-mail!