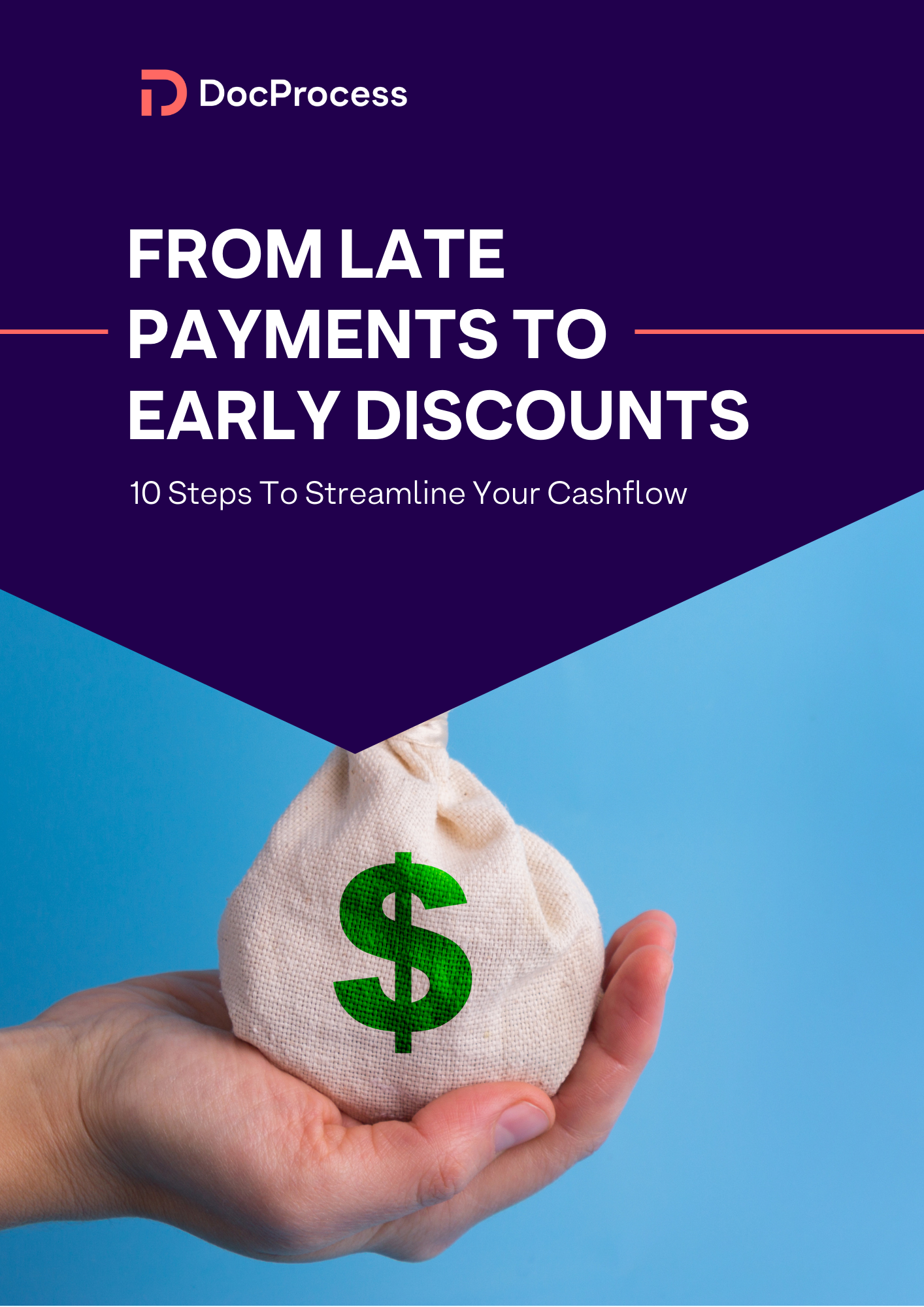 Whitepaper
FROM LATE PAYMENTS TO EARLY
DISCOUNTS
10 Steps to Streamline Your Cashflow
Late payments are a huge problem at both national and European level. Make sure you're not part of it!
When it comes to late payments and the bad payer lists, a lot of advice focuses on the wrong part of the deal: the payment. Making a payment today is as easy and streamlined as possible. The real issue is having the correct documents to make that payment!

Our guide will show you how manual invoice processing, errors, and the lack of matching can slow your payments down by weeks or even months. Furthermore, we will tell you an easy to apply solution that will not only get you off the bad payers list, but also help you optimize your company's treasury.
All you have to do is fill your details in the form on the right. It's time to make your invoices work for you!