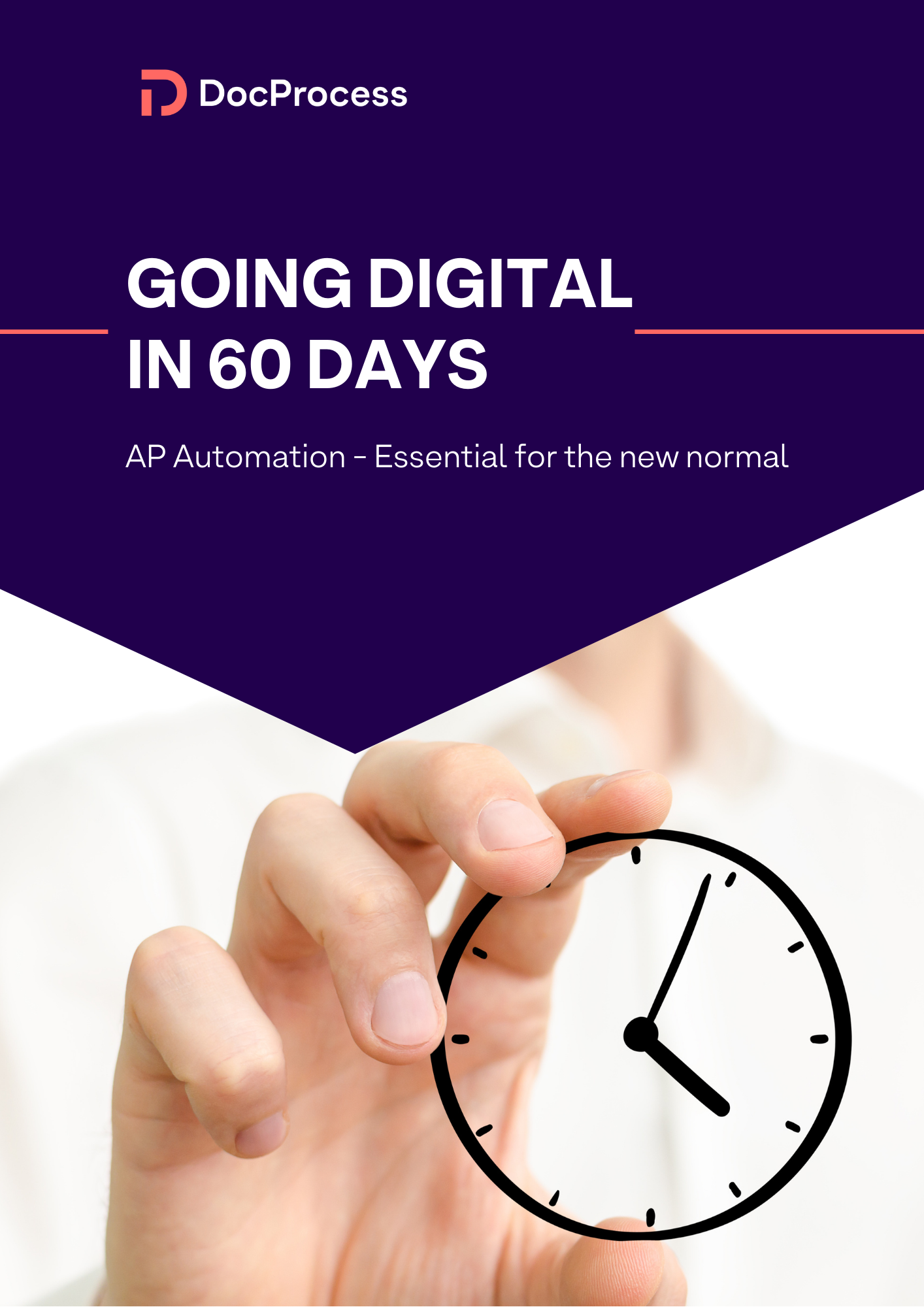 Whitepaper
GOING DIGITAL IN 60 DAYS
AP Automation - Essential for the new normal
Pressured in choosing the best automation solution? Stakeholders expecting quick results, even if your efforts have just begun? Then this guide is for you!
There are two types of companies in the world today. Those that digitalize and thrive, and those that risk to be forgotten. And the worst part? The effort of digital transformation often rarely sits on the shoulders of technologial leaders. The ones that have to make a decision are financial leaders, just like you.
Leaders that need to adapt to a changing landscape, as their role slowly shifts from ''financial gatekeeper'' to digitalization manager. Unfortunately, on a market flooded with inefficient and convoluted solutions, many CFOs are often at a loss when it comes to what processes to digitalize.
This guide will show you how a company-wide digital transformation can begin with a simple, yet valuable process. Accounts Payable automation. We will present the advantages of AP automation in detail, while also giving you the numbers to gain stakeholder buy-in. Simply fill in the form on the right and start your digital transformation!