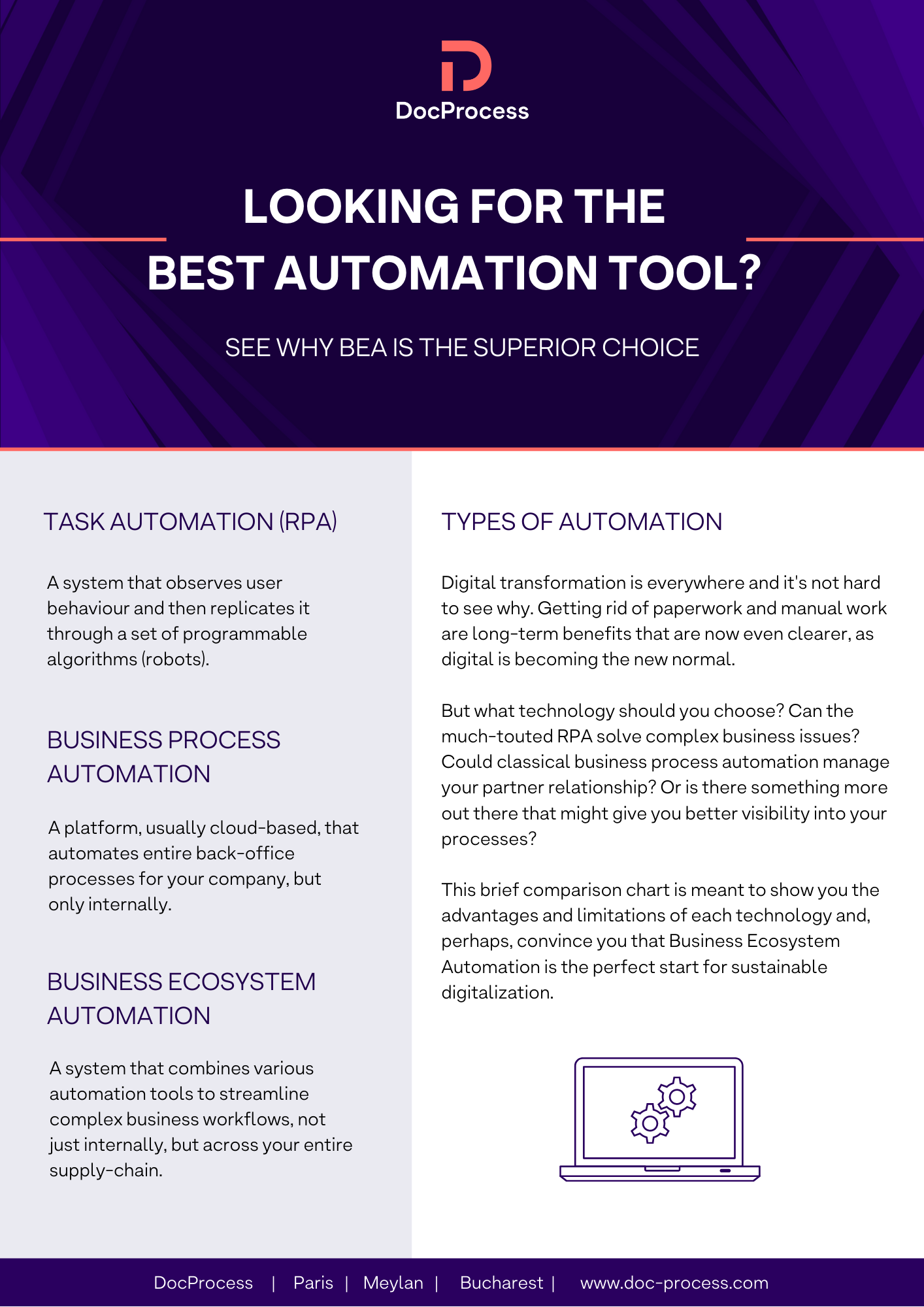 Factsheet
LOOKING FOR THE BEST AUTOMATION TOOL?
Look no further! Read our factsheet and see why Business Ecosystem Automation is the right choice for you.
Task Automation, Process Automation, or BEA?
Choosing the right automation provider is no easy task. But, before choosing WHAT to automate, you must know HOW to do it. And today's market has no shortage of automation technologies.
Would you like something that can automate simple tasks, in the same way a human employee would perform them? Would you like something more, that can tackle complex back-office processes? Or is there a need to automate not just internal processes, but all the transactions across your entire business ecosystem?
As soon as you realize how you want to approach automation, choosing between task automation (RPA), process automation and Business Ecosystem Automation (BEA) becomes an easy task. Especially if you've already downloade our detailed guide on the subject.
Simply fill in the form on the right and get your free copy now!