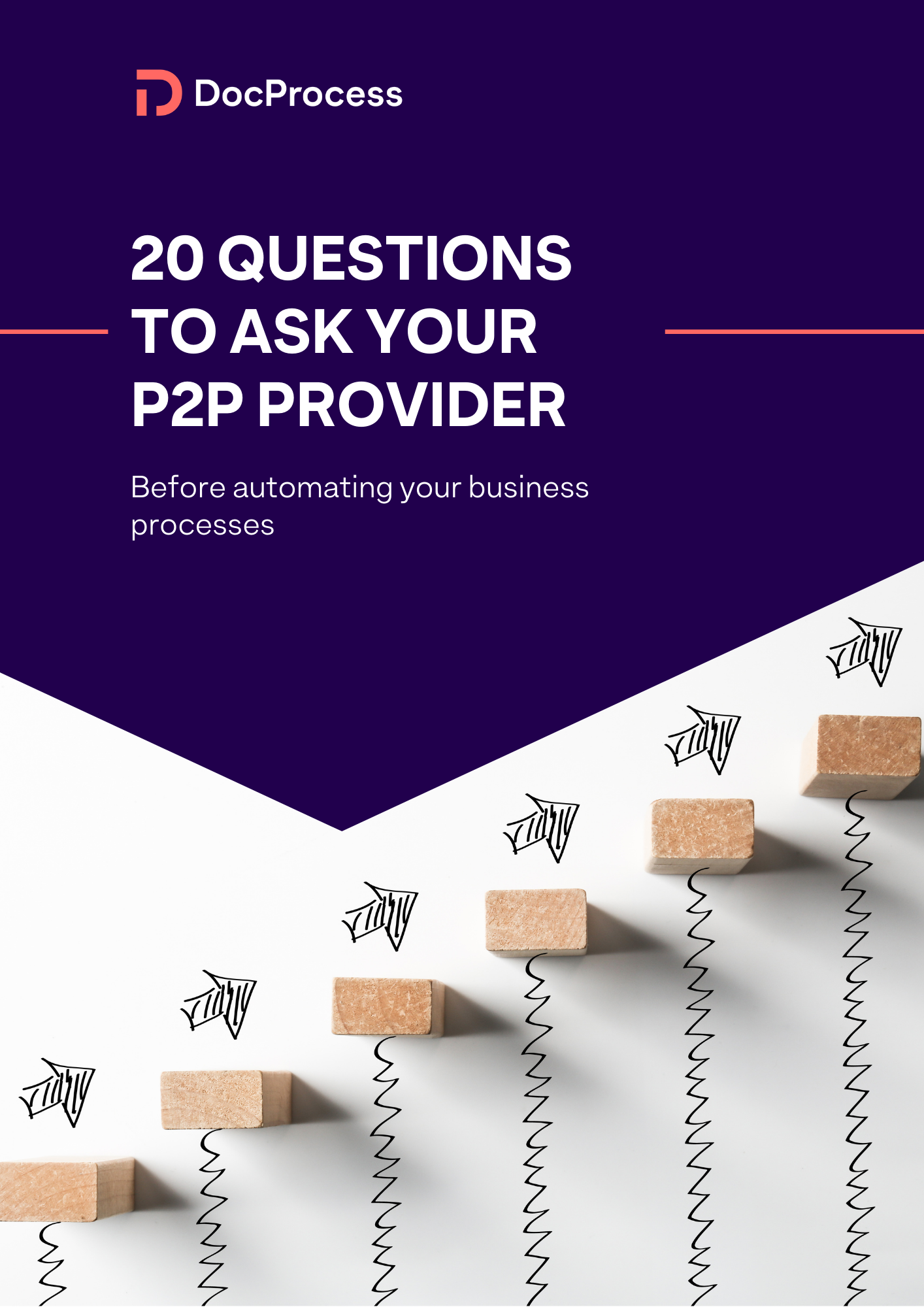 Whitepaper
20 QUESTIONS TO ASK YOUR PROVIDER
Before automating your business processes
Purchase-2-Pay is one of the most complex processes in your organization. Find out how you can automate it!
P2P is a lot of hassle and a mountain of paperwork, but it's also vital to your organization.
There is some good news, though: you can automate it! P2P automation systems free your company of paperwork and repetitive tasks by connecting purchasing and invoicing operations. This way, accountants, buyers, procurement department, invoice controllers, tax specialists, and treasury managers will have more time to focus on valuable tasks.
If you're not so much a buyer, as you are a supplier, the same systems can easily automate your O2C (Order-to-Cash) flow, which is a supplier's version of P2P. So, how do you choose such a P2P automation provider?
In the following guide you will learn both about what to ask from a technological standpoint, but also from that of services and processes!